Contactless Dining: Your Guide to Touch-Free Tech
November 16th, 2022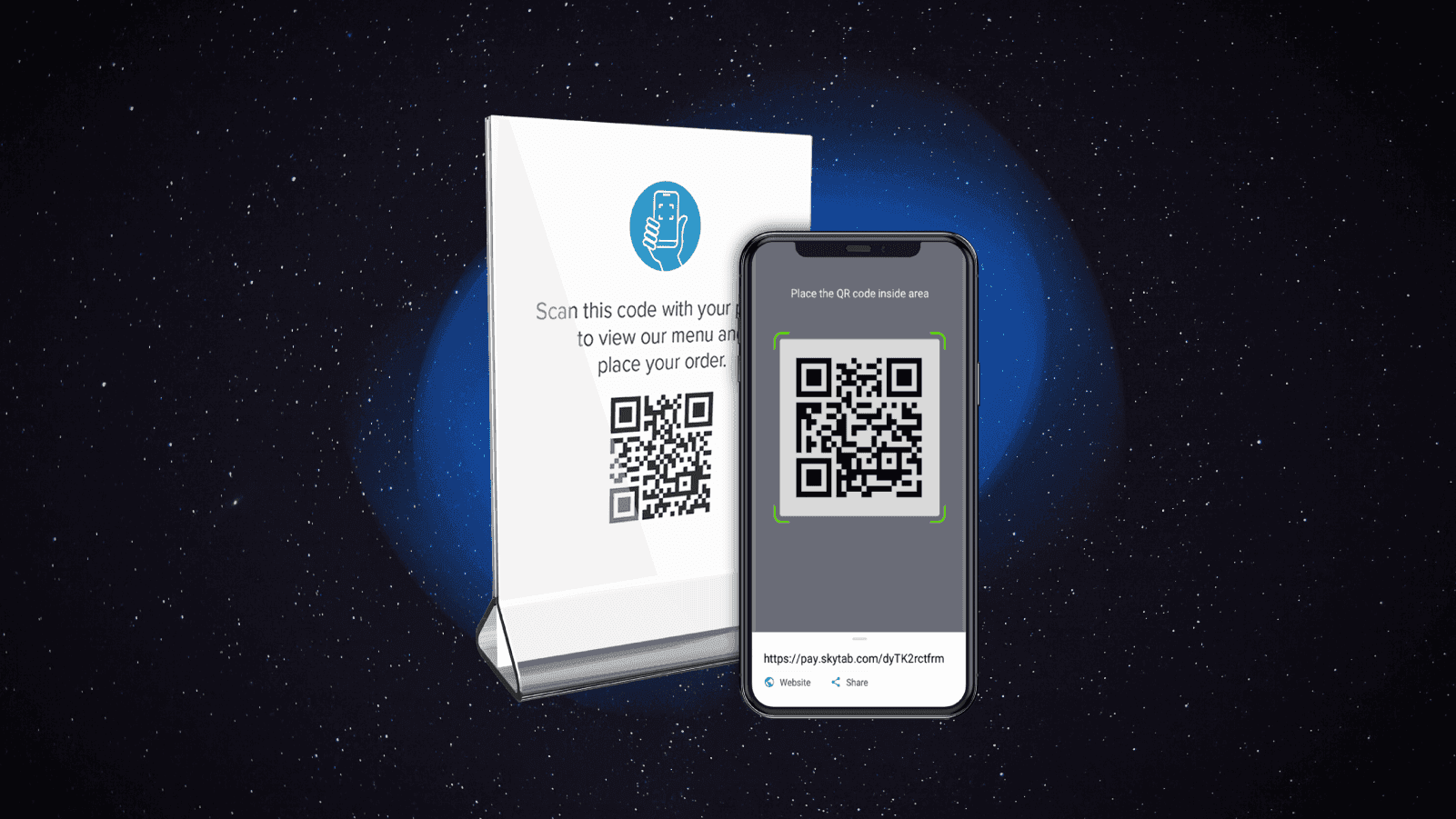 Over the last few years, the restaurant industry has gone through considerable transformation. While many trends that popped up during COVID are likely to be temporary, contactless dining is one pandemic-related trend that's here to stay. A recent survey found that 61% of customers now prefer to purchase from businesses accepting contactless payments.
For restaurants, contactless payments are only half of the equation. You must also consider contactless ordering to give consumers a more convenient dining experience. So let's explore the ins and outs of contactless dining so you can decide if it's the right choice for your business.
What Exactly Is Contactless Dining?
Contactless dining is an experience where customers can view the menu, place an order, and pay the bill with limited staff interaction. While varying degrees of touch-free technologies have been around for some time, the COVID-19 pandemic has undoubtedly accelerated business and consumer adoption.
Find the Right Type of Contactless Dining Tech for Your Restaurant
Now that you know what touch-free dining is, let's look at different ways you can implement this kind of restaurant tech.
Quick Response (QR) Codes
Better known as QR codes, these two-dimensional barcodes have come a long way since they were first introduced in 1994 to identify car parts. These days, QR codes are used for everything from manufacturing and marketing to payments.
QR codes are a great way to facilitate contactless dining for restaurateurs because they cover both main components of the dining experience — ordering and payment.
Order with QR Codes
By scanning a QR code from a table tent, patrons can pull up the restaurant's menu on their phones via a web browser.
With some POS systems, the customer can only view the menu, and the server will still have to input the order into the POS. However, with a SkyTab POS system, you get more than just a contactless menu. Our QR code solution allows customers to input their order from their phone and send it directly to the point of sale system.
Pay with QR Codes
Paying with QR codes is just as simple. For full-service restaurants, the server can present a check with a QR code at the end of the meal. Once the customer scans it, a prompt will appear asking for payment by inputting a credit card number or using one stored in their mobile wallet.
NFC Payments
Suppose you're not ready to implement a completely contactless dining experience with QR codes. In that case, you can get your feet wet with NFC payments. NFC (Near Field Communication) is a set of communication protocols between two electronic devices. For contactless payment systems, it allows a secure mobile payment to occur.
For full-service restaurants, the easiest way to enable contactless payments is using a handheld device that servers can bring to the table when they present the check. For instance, a mobile device like SkyTab Mobile will allow customers to pay at the table using NFC (or EMV) payment methods.
For quick-service restaurants, a contactless payment terminal connected to your point of sale system is the best way to facilitate touch-free payments.
Online Ordering
Online ordering opens up a new revenue stream for your restaurant, and it's also the pioneer of a contactless experience. Online ordering drives a completely touch-free experience — from ordering to pushing the info directly to the POS system and taking payments.
Whether the customer prefers carryout or delivery, your restaurant can accomplish both without much physical contact. For carryout orders, you can designate a particular area of your eatery where your staff places the orders for pick up. You'll also want to distinguish carryout orders from delivery orders, especially if you use a third-party delivery service like DoorDash or UberEats.
The Benefits of Contactless Dining
We understand that contactless dining may not be the right fit for every restaurant. Still, the benefits are undeniable and require a very minimal learning curve for staff and guests.
Improve Order Accuracy
When customers take control of the ordering process, there's less room for error or miscommunication between the patron and server. Improved accuracy will help reduce waste from incorrect orders, increase customer satisfaction, and put less stress on your kitchen staff.
Quicker Table Turns
Undoubtedly, your table turnover rate is one of the key metrics your full-service restaurant is tracking. The faster you flip a table, the more customers you'll serve and the more sales you'll make.
Contactless dining helps eliminate a lot of the downtime in a traditional dine-in experience. For instance, guests don't have to wait for menus or to hear the specials. They don't have to wait impatiently for a server to present the check and then wait some more with all the back and forth to the POS system.
A Revenue Boost
Beyond the additional revenue stream of online ordering, contactless dining is also an opportunity to increase your check average.
According to the Harvard Business Review, customers feel more comfortable without social friction and someone judging them (whether that judgment is real or perceived) on the other end. In addition, without traditional waitstaff interaction, guests are more at ease to order as they please, which often results in higher check averages.
Save Money & Reduce Environmental Impact
There's no comparison — a digital menu is much easier to maintain than traditional menus. With conventional paper menus, you have to print new ones every time you make a menu change or update pricing. With a digital menu, updates happen electronically and in real-time. So there's no additional cost for printing and time spent inserting them into the menu covers, and you're reducing your environmental footprint.
Improve Restaurant Staff Productivity
Adequately staffing your restaurant is a challenge you and many of your peers face. One way to alleviate this stress is to incorporate some form of contactless dining.
When guests are in control of their dining experience, it reduces the number of demands put on your staff. That allows your restaurant to be more productive with fewer resources.
Contactless Ordering & Payments is the New Norm
The bottom line is that contactless dining is here to stay. The pandemic changed consumer behavior and tech innovations propelled it. So, now's the time to embrace touch-free dining to elevate the customer experience and improve operational efficiency at your restaurant.