5 Must-Have POS Integration Types to Streamline Restaurant Operations
September 2nd, 2022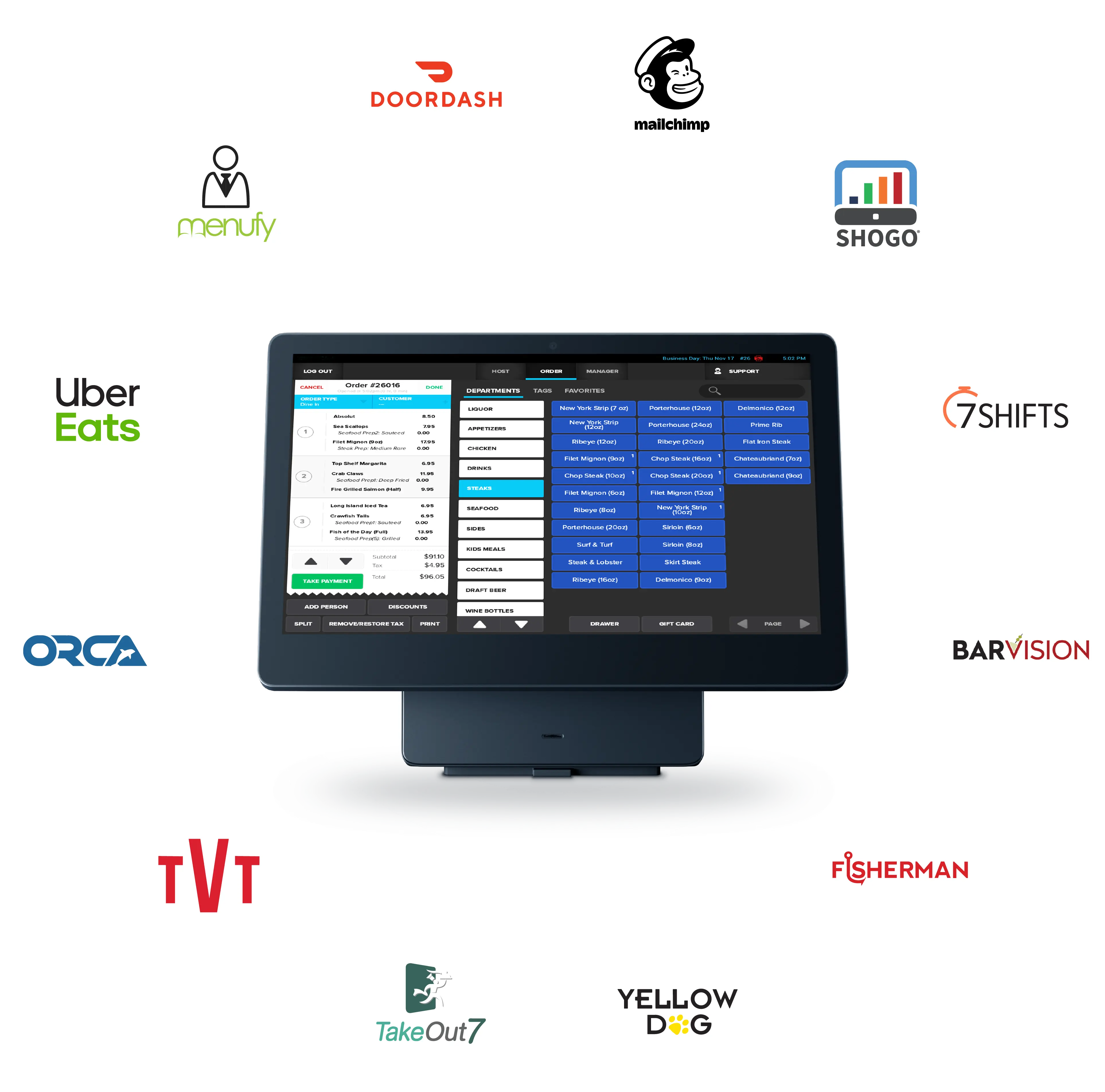 If you live and breathe technology — for work or recreation — you're probably familiar with the term integration. But for hard-working business owners keeping their noses to the grindstone, tech terms probably aren't top of mind. That's okay because we're here to help.
What is a POS Integration?
An integration is the act of combining separate elements into an integral whole to work in unison. Point of sale (POS) integrations are tools or business management applications that work with your POS software to simplify operations. These technologies securely share relevant information that helps streamline and automate the operational workflow of your business.
Now that you understand this tech term, let's explore a few important types of POS integrations and how your restaurant can make the most of them.
1. Online Ordering And Delivery Integrations
Along the same lines as integrated payments, you'll also want your restaurant POS system to integrate with online ordering and delivery solutions. As an additional revenue stream and sales channel, it's only logical for these two elements to communicate with one another.
According to CB Reports, Research & Markets, the food delivery industry saw its largest growth in the last five years and is expected to grow to $320 billion by 2029. This means takeout and delivery are now must-have options for any restaurant looking to succeed in an increasingly competitive market.
So, whether you want to leverage a third-party service for online ordering and delivery or manage everything in-house, there are a few options that could work for your restaurant:
2. Labor Integrations
Now that you'll be bringing in more sales from online and delivery orders, you'll need to make sure you have enough staff on hand to manage them. As a restaurant manager or owner, you already know that creating a weekly employee schedule and administering payroll eats up a bunch of your time. So why not take back some of those hours and streamline these processes?
The following are three partners that can help: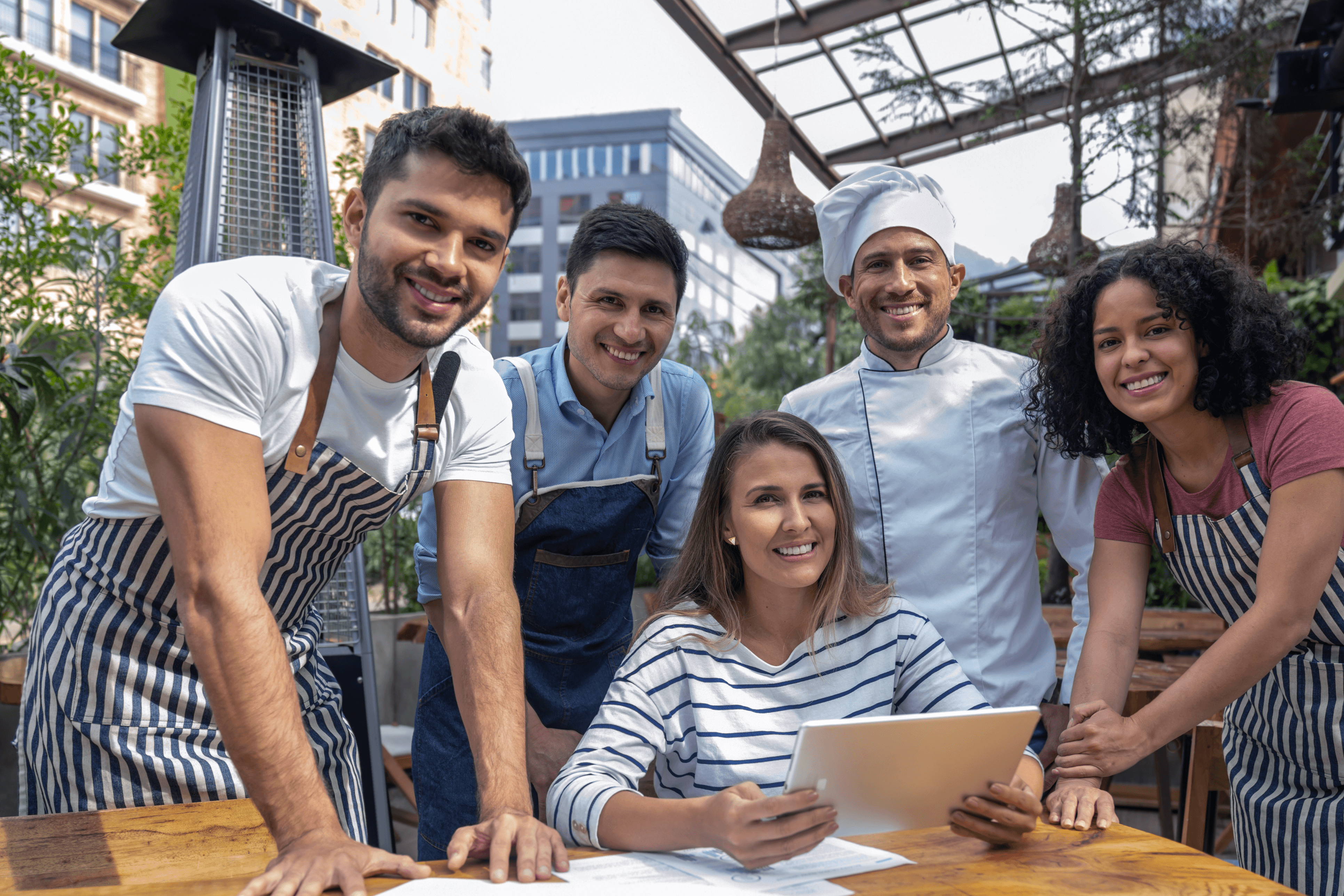 3. Inventory Management Integrations
Another time-consuming task most restaurateurs face is inventory management. From managing vendors and food storage to following FIFO and keeping up with your daily PAR sheet, making sure you have enough inventory on-hand to feed guests can be a tedious task. Tedious or not, its got to get done. After all, overstocking and food waste drags down your bottom line.
Most POS solutions come with built-in inventory management tools. However, third-party integrations typically offer more robust capabilities. Here are three integrations to consider:
4. Marketing & Loyalty Program Integrations
By now you should be staffed, stocked, and ready to rock! So, another integration you'll need for your point of sale system is marketing tools. Your customers are your bread and butter, so you'll want to make sure they can find your business online and that you're always top of mind when it comes time to dine.
Here are a few tools you'll want to have in your arsenal:
5. Gift Cards
An extension of your marketing integrations is a gift card program. Gift cards open up an additional sales channel, and it's also a great way to build brand awareness and enhance your customer loyalty program.
When vetting gift card providers, you'll want to make sure that you can sell both traditional and eGift cards. You'll also want to ensure that you can manage the entire program from issuing, redemption, balance checks, and replenishment.
While some POS providers leverage a third-party service to manage gift card services, SkyTab offers an in-house gift card program, including eGift, so you can add this critical functionality from the same source as your POS system — streamlining the entire process.
Closing Thoughts
If you want to streamline operations by increasing automation, POS integrations are the only way to go. Your time is valuable, and you shouldn't spend it on tasks that you can easily automate. So which of these POS integrations are you going to implement?