Your Restaurant's Holiday Staffing Plan: 8 Tips for Success
November 1st, 2023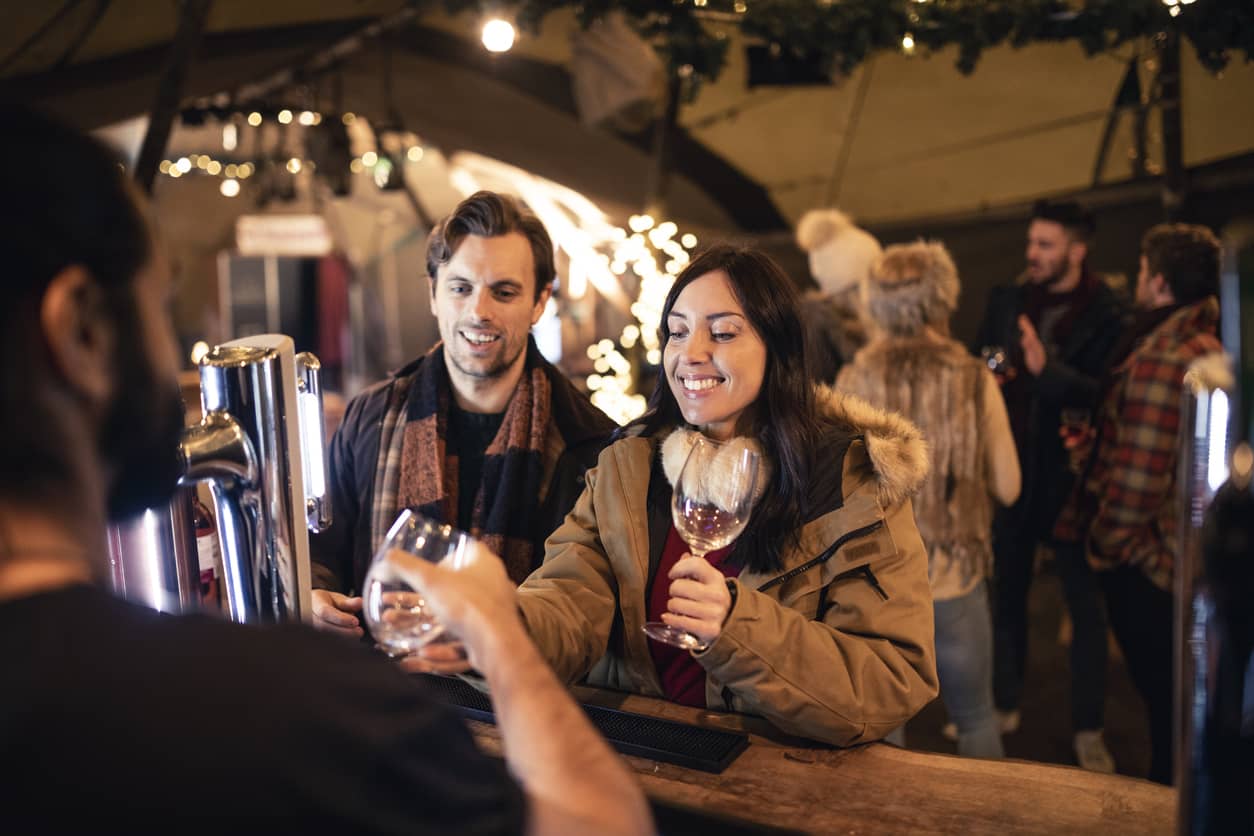 While the holiday season feels like a joyous and magical time, it can be anything but for those in the food service industry. The rush of customers can add up to a lot of profits, but without the staff to handle them all, your restaurant won't be able to keep up.
Not only does it become more challenging to fill regular shifts with employees seeking time off to celebrate, but you also have to consider hiring seasonal employees to fill the gaps. And we haven't even mentioned the added complexity of holiday parties and catering orders!
Ensuring you have enough hands on deck is difficult during the holidays — but not impossible. Don't let your business drown in the holly jolly hustle and bustle. Follow these tips to prepare your restaurant's holiday staffing plan this year.
1. Identify Your Holiday Needs
Evaluating the needs of your restaurant is the best place to start. Think back to years when you felt unprepared for the influx of customer traffic.
Were the cooks able to handle the additional orders, or could they use extra hands in the kitchen? Was there only one server for a party of 25 when there should've been two? Try to plan for worst-case scenarios so you always have a backup strategy. You can't afford to be understaffed and left without answers.
Next, review the reservations, party bookings, and holiday events that are confirmed up to this point. This information will show you when you'll need additional employees beyond your regularly scheduled staff.
2. Use Historical Data
If your restaurant has made it through the holidays before, you can use that experience to your advantage. Historical data from your POS system can help you determine how much your sales increased during the holidays. Were weekends especially busy? Were Thursdays a popular day for company parties?
You can use POS reports to find information like:
Total number of guests
Table turnaround time
Average check size
The frequency of menu items ordered
Knowing this historical information will allow you to confidently forecast this year's inventory, overall sales, labor costs, and scheduling.
3. Determine Your Holiday Staffing Budget
Most of your holiday staffing will hinge on one factor: your budget. Extra employees will cost more, so you want to ensure your restaurant can reasonably take that on before hiring.
You'll likely need to add temporary servers, bussers, bartenders, and line cooks to your team. Federal law requires that regular and seasonal employees receive the minimum wage, so keep that in mind when building your holiday budget. If you have employees receiving tips, they must also receive direct wages according to your state or local jurisdiction.
Luckily, technology makes this a lot easier. Using the labor management functionality in your POS system, you can project the total cost of hiring seasonal employees. For example, if you need two bussers from the beginning of October until the end of January, your system can calculate the total cost for them to work 28 hours weekly at a set wage.
4. Post Effective Job Listings
Once you know the supporting cast members you need and how much your budget allows for wages, it's time to write a job description and post it.
It's essential that the job description thoroughly detail the requirements of the position. Let potential job seekers know what duties they'll be expected to perform, the number of mandatory shifts or hours, time off flexibility, wages, and any other benefits or perks. Setting the proper expectations upfront will help attract the best possible candidates.
However, it's not enough to just write a great job description and post it in one spot. You must be strategic about placement and post your listings in areas where candidates are already searching.
How do you do that? For starters, you should understand that 73 percent of candidates are passive job seekers. Although these applicants may not be actively looking for a job, it doesn't mean they're not interested in a new opportunity.
Social media channels can be a great place to start. Facebook's job posting feature is an excellent passive medium that can reach a wide range of potential employees. And unless you pay to boost your post, it's an entirely free resource.
On the other hand, active candidates may search on job search platforms in the food service industry, such as Culinary Agents or Careers in Food. These sites may yield higher quality candidates than social channels or generalized job boards like Indeed.
5. Reach Out to Former Employees
Are you having a hard time attracting new hires? Don't be afraid to invite back qualified former employees.
Asking previous employees to come back and work for you on a seasonal basis is a terrific way to find temporary help. Not only are you already familiar with them and their performance, but their existing knowledge will drastically reduce the time it will take to train them.
Look at past employees who left on favorable terms and would potentially be receptive to a seasonal position. These individuals already know the restaurant's operations and culture, taking away the worry that they may not be a great fit.
6. Start Training Sooner Rather than Later
Even if you can find a seasoned vet to fill an open position, it's essential that you allow plenty of time for training new and former seasonal hires. You want to ensure that temporary staff have time to learn service standards and adjust to your operations. Even if you've hired back a previous employee, you may have changed specific processes since they've left.
Train seasonal staff in the same manner as you would a full-time staff member. This will allow them to fully grasp the restaurant's procedures and potentially lead to them becoming a full-time employee — or a returning seasonal staff member for next year.
7. Schedule Employees with Flexibility
Once you feel your new trainees have grasped the restaurant's inner workings, it's time to focus on how you'll schedule team members for the holiday rush.
Before you make a schedule and post it, ask employees about their availability during the holiday season. While you won't be able to accommodate everyone, your employees will appreciate that you're making an effort to recognize their needs.
Another option is to ask staff to sign up to work a specific holiday of their preference. For example, if your restaurant is open on the fab-four of holidays (Thanksgiving, Christmas Eve, New Year's Eve, and New Year's Day), ask each employee to sign up for at least two. This tactic lets them choose their preferences and equally distributes coverage on those days.
Post the holiday schedule in advance and give employees enough time to trade shifts or make minor adjustments to fit their holiday plans better.
You will need to create a team-wide communication method to notify all employees when they are required to work extended hours or specific holiday dates. It's also advised to keep two to four members on call to prepare for emergencies.
Once again, your POS system is an excellent resource for employee management. A POS system like SkyTab will support various third-party integrations as well as native options that can streamline this for you.
8. Show Appreciation to Your Employees
Lastly, please don't forget to show your gratitude to the team for their effort and dedication to your business during its busiest time of year. Even if you're hiring seasonal employees, you should reward your whole staff for their hard work.
You can plan a holiday celebration or purchase a small gift for each member of the staff as a way to say thank you. Even if it's after the New Year, plan to do something to express how much you value their efforts.
Ready. Set. Hire.
Your restaurant's holiday staffing plan shouldn't give you a headache. With the right strategy, your team will endure the holiday season unscathed while your customers enjoy fantastic service.
When you start staffing for the season, remember to:
Evaluate your business needs
Make data-informed predictions
Budget accordingly
Get the word out about job opportunities
Tap former talent to fill seasonal vacancies
Prepare your staff with training
Schedule team members appropriately
Reward your hard-working staff
Give yourself enough time to prepare, take a strategic approach, and get started as soon as possible — the holidays are just around the corner.