Conquer Restaurant Reputation Management in 5 Easy Steps
January 13th, 2023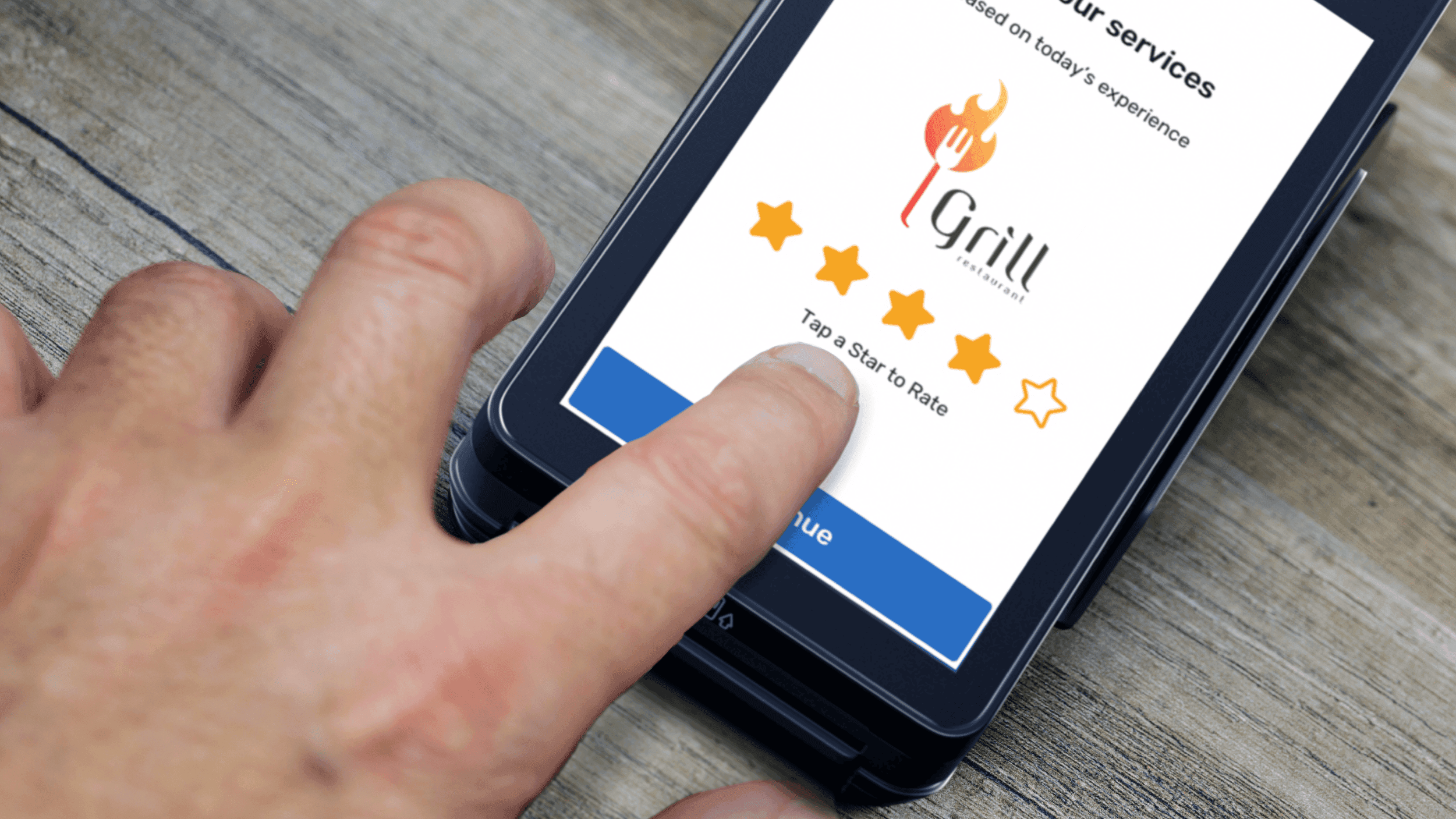 Restaurant reputation management is vital to owning and operating a successful restaurant. Yet, it doesn't get talked about as often as it should.
Your reputation — especially your online reputation — will always precede you. According to a TripAdvisor survey, 94% of U.S consumers base their dining decisions on online reviews. So, suppose your restaurant is plagued with a bunch of bad reviews. In that case, chances are potential customers will keep scrolling and end up dining elsewhere.
We all know it's impossible to please everyone all the time, so bad reviews are inevitable for any business. But how you handle those reviews and take control of your restaurant's reputation will make all the difference in the world.
There's no time like the present to start! Here are five steps you can take to manage your restaurant's reputation.
1. Keep Your Online Profiles Up To Date
Beyond serving delicious food and creating five-star customer experiences, your online presence is also a key ingredient to your restaurant's success. Everything from your website and Google Business page to your social media accounts and beyond represents your digital existence, so keeping them up to date is essential.
You'll want to ensure the following items are current across all your online profiles:
Business name
Business location(s)
Business website
Operating hours
Menu listing
Media, such as images and video
While you update the business profiles that you're aware of, it's worth taking a look around cyberspace to see if your business appears on other restaurant review sites. For example, some review sites like Yelp allow users to add a business to their platform. And, while they'll take steps to verify the company's legitimacy, you can't count on the accuracy of the user's input.
If you find your restaurant listed on a random online directory, you'll be able to claim your profile. Taking ownership of your listing will allow you to make changes, update the site as needed, and respond to reviews.
2. Monitor Reviews for Useful Feedback
Now that you've taken the time to update your business profiles, try not to let that effort go to waste. Legitimate reviews are based on actual experiences, so you're going to get honest insight into what people think about your establishment — the good, the bad, and the ugly.
If you're reading reviews, make sure you're taking into consideration what they're actually saying — especially any negative feedback. Although it's not necessarily what you want to hear (or read), unfavorable comments can shed light on ways to improve your business.
For instance, maybe someone left a two-star review saying something to the effect of: "the food wasn't as good as the last time my family dined here."
Take into consideration why a customer might say something like this. For example, did you hire a new chef and they're not entirely up to speed? Are recipe cards accessible to the entire kitchen staff? Were any ingredients on the verge of expiration or not appropriately stored and maybe shouldn't have been served?
Getting to the root of the problem will not only improve the quality of your cuisine in this case, but it will also help avoid these issues in the future. Therefore, potentially saving you from more negative reviews down the road.
3. Be Diligent About Responding to Reviews
If you're going to read customer reviews, you should take the time to respond. According to a recent survey, 56% of consumers say a business' response to a review changed their opinions.
Taking a few minutes out of your day to respond to reviews — good or bad — can go a long way. For example, suppose a potential customer reads a poor review about your establishment and your courteous response. In that case, there's a good chance they'll still consider giving your restaurant a try.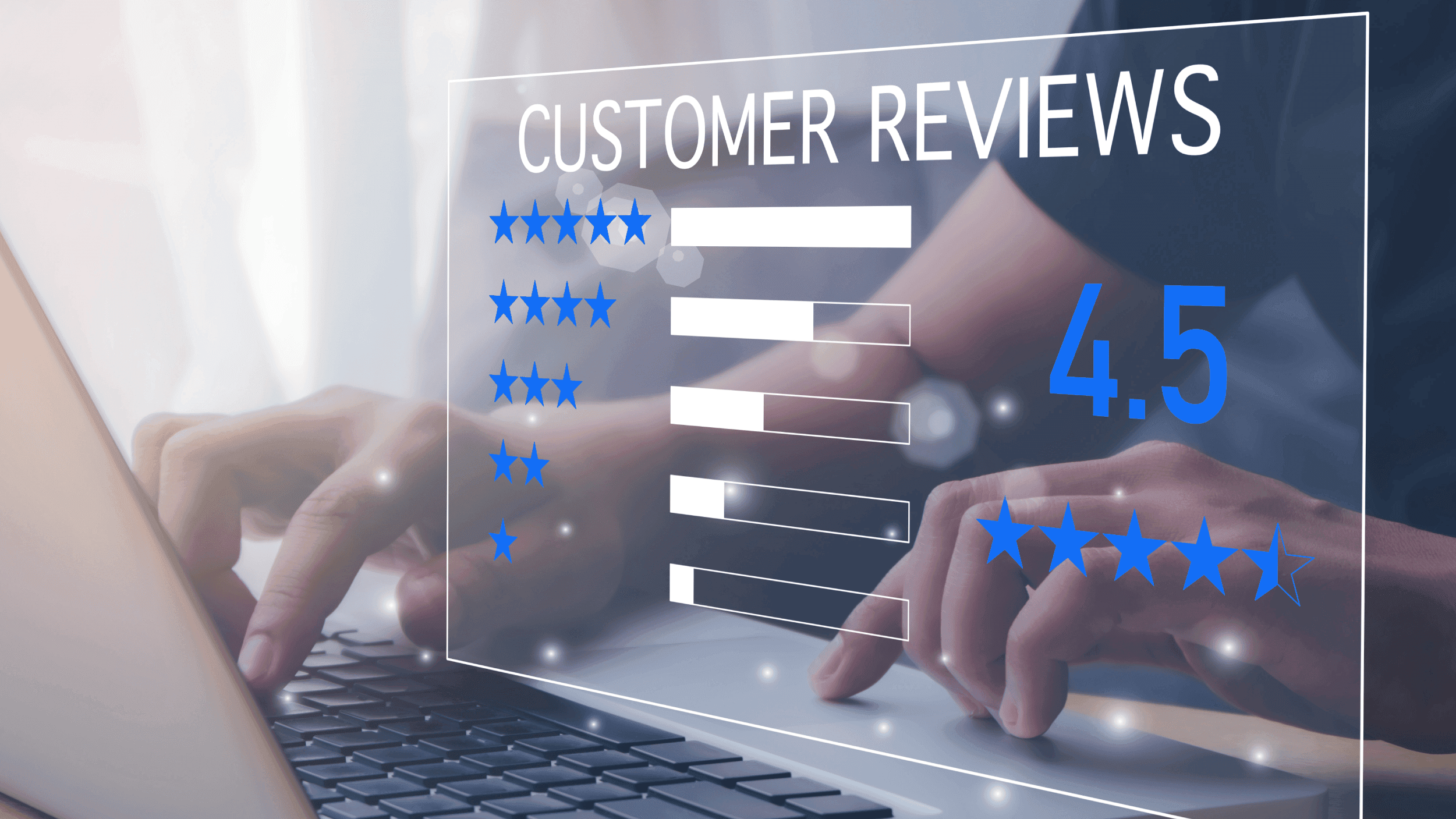 4. Regularly Ask for Reviews
As the popular phrase goes, "it never hurts to ask." So if satisfied customers aren't feeling compelled to leave reviews, a little nudge could help get the ball rolling.
What Customers to Ask to Review Your Restaurant?
The customer database in your point of sale system is a good starting point. Your POS system should have a customer database to capture each guest's name, phone number, email address, and dining history.
With a SkyTab POS system, you can also take advantage of our mobile device that includes a built-in customer satisfaction survey. With SkyTab Mobile, you get real-time customer feedback during the checkout process — before they ever leave your restaurant.
How to Ask Customers to Leave a Review?
When asking your customers to leave a review, you should make it as easy as possible for them to do so. Unless someone has a negative experience to share, the average customer will not look for ways to leave your restaurant a review.
Email Campaigns
Ideally, your customer database should integrate with a third-party email marketing platform so you can easily create email campaigns such as review solicitation.
You can start segmenting your customer list by guests who have dined with you more than once. Presumably, if a guest visits more than once or twice, it's because they're satisfied with the quality of the food and service. Thus, there is a better probability that they'll leave positive feedback.
Once you've segmented your list, craft a short email (1-3 sentences) and include links to a couple of your review profiles. Customers will go directly to your account with one simple click to leave a rating and review.
Text Message Campaigns
While email campaigns are great, you may also want to try a text message campaign. Text messages have a 98% open rate compared to a 20% open rate for emails, so they'll potentially have more exposure.
You should be able to upload your customer list into an SMS marketing platform and easily create a review request campaign.
Signage
Last but not least, there's signage. Remember, you want to make it as easy as possible for customers to leave a review, so including a QR code would be a smart idea. Customers can scan the QR code with their phone and link directly to one of your review profiles.
Some types of signage you might want to consider are:
Window graphics or decals
Digital signage
Floor graphics
Table tents
Postcards to drop in takeout orders
5. Boast About Reviews on Your Website
If you got it, flaunt it, right? If customers are writing rave reviews about your restaurant, why not display them on your website?
Review sites like TripAdvisor or Yelp have badges, widgets, or snippets that you can embed on your website. They will also provide a simple line of code that you can easily copy and paste onto your site.
If a particular review platform doesn't have a badge, there are a variety of other creative ways you can repurpose online reviews and showcase them on your site.
How to Manage Your Restaurant's Reputation
While all this information may seem overwhelming, we also know it's manageable, so there's no need to panic. Instead, like everything else in your business, you just need to create a process for managing online reviews.
Once you've claimed and updated your online profiles, in most cases, you'll get an email notification when you receive a new review. You'll be able to click on the link from the email and go directly to the review so you can respond.
However, the review notification may get lost in the shuffle if your inbox is cluttered with hundreds of other emails.
An easier way to manage everything is to use review management software. These programs allow you to manage your ratings and reviews at scale across multiple platforms.
Manage Your Reputation Before Someone Else Does it for You
Restaurant reputation management can make or break your business. Taking an active role in your online reputation is really an extension of your customer service, and can make a positive impact on your bottom line.