6 Tips for Improving Restaurant Operations
February 2nd, 2023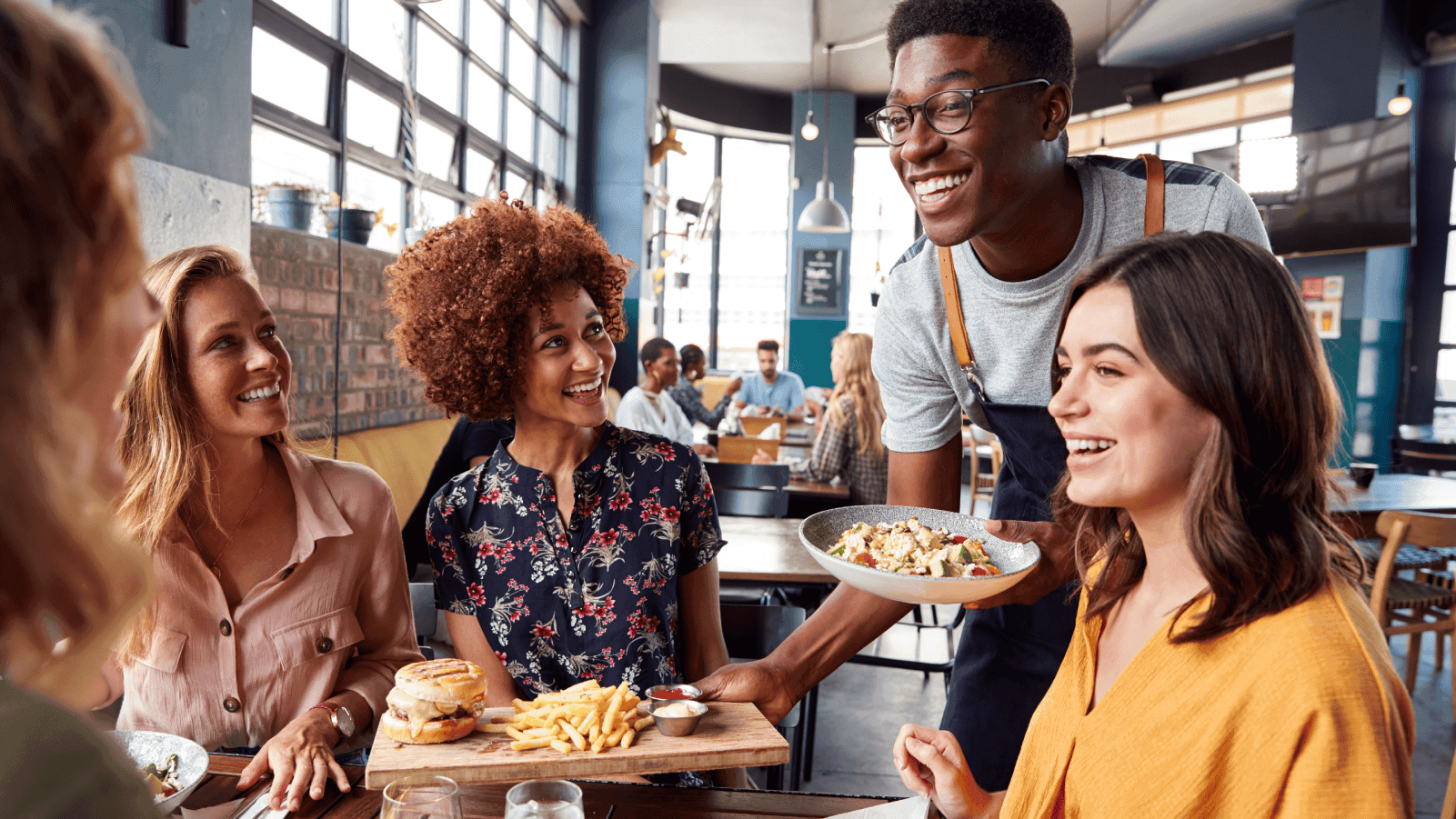 Now more than ever, streamlining your restaurant's daily operations is critical for success. If you're struggling with improving restaurant operations, this article will help you explore different ways to increase operational efficiency.
1. Streamline Your Menu
Your menu is what usually attracts customers to your restaurant initially. If the food is good and the service is exceptional, customers will be more likely to return to your establishment time and time again.
The key to consistently dishing out great food is to create a flavorful, concise, and easy to produce menu. If your menu is pages upon pages of options trying to capture everyone's different tastes, your food costs are probably through the roof. Remember, quality over quantity is always a good rule of thumb when running your restaurant.
Many industry experts — including Jon Taffer — agree that crafting a menu that is one page enhances the flow of your restaurant. Take it a step further and break down the menu items into categories so that customers can easily scan the menu and order quickly for better table turnaround time.
Menu optimization for delivery is also a must. Not all of your dine-in menu will be suitable for takeout and delivery. Some foods don't carry well and the quality can suffer. Analyze your menu and leave out the items that don't make sense for transportation. This analysis will also make it easier for your kitchen staff to prepare meals and stay on top of delivery and takeout orders.
2. Invest In and Train Your Employees
Ensuring your staff is trained correctly will go a long way when it comes to running a smooth operation. Having a well-trained and happy staff can reduce errors, improve the overall customer experience, and make for a restaurant that can operate like a well oiled machine — even under pressure!
Use these quick tips to develop a cohesive staff that can effectively run your restaurant while you're managing behind-the-scenes operations:
Track employee performance with your point-of -sale system
Continuously update training procedures
Hold monthly staff meetings and training seminars
Putting in the effort to invest in your staff is just as important as proper training. Establish a positive atmosphere by providing your employees benefits and perks. Keep communication open for suggestions on how to make the job better and more manageable for all parties. Not only does this help your employees feel good about coming to work and doing their jobs, but it also leads to less turnover.
3. Invest in the Right Restaurant Technology
With the right technology, even the most tedious tasks of running your restaurant become a breeze. The restaurant industry is continuously evolving, which is why it's essential to update your old technology to keep up with this ever-changing environment.
Restaurant POS System
These days, most restaurants use a point-of-sale system for their day-to-day operations, including ringing up sales, tracking inventory, managing employees, and much more.
Restaurant POS systems have countless long-term benefits such as:
Helping restaurant owners and employees manage the restaurant better
Processing all payment types such as cash, credit cards, and NFC payments
Keeping track of all sales, cash flow, food inventory, employees, and even customers
Simplifying communication between the kitchen and wait staff
Contactless Technology
You'll want to make sure your POS system setup includes devices that can accept contactless payments. Nowadays, with the elevated awareness of spreading germs and a growing desire for quick checkout, it's necessary to use touch-free payment technology alongside your restaurant POS system.
Typically, contactless payments use Near Field Communication (NFC) technology with a mobile wallet such as Apple Pay, Samsung Pay, and Google Pay. These transactions are commonly referred to as tap-and-go or tap-and-pay.
However, more recently, Quick Response (QR) code technology is gaining momentum as a secure, touch-free way to pay for goods and services. QR codes are similar to barcodes because they are scannable codes that can be quickly read by a device to display information. The main difference between standard barcodes and QR codes is that QR codes contain a much more comprehensive range of information, so they are now commonly used in the restaurant industry for payment processing.
Another way restaurants are leveraging this type of technology is for contactless ordering. QR code ordering lets customers scan a QR code and pull up the menu in a web browser on their phone. Guests can then input their orders and send them directly to the point of sale system.
QR ordering helps you become one step closer to creating an all-around contactless customer experience. QR code menus also help to eliminate time spent sanitizing physical menus in between customers.
Mobile POS and Self-Service Kiosks
Mobile POS systems serve as an extension of your existing restaurant point of sale. Some eateries place tablets on the dining tables so customers can order and pay their bills right from the tableside device. Other restaurants opt to equip their waitstaff with mobile devices (which is the more cost-effective solution) to carry from table to table and input orders in real-time.
These mobile solutions improve order accuracy, which helps reduce waste, and speed up ticket times and table turns by eliminating unnecessary trips back and forth to a stationary POS system.
If you're operating a quick-service restaurant, tableside devices might not be the best solution. Instead, self-service kiosks are probably a better fit. These self-serve devices, such as the ones used in McDonald's, also help improve order accuracy and order times.
Kitchen Display System (KDS)
Giving customers the best all-around dining experience includes upgrading your back-of-house technology, too. Kitchen display systems are a digital way to present order tickets to the kitchen staff. Monitors strategically placed in prep areas will show pending orders as they are sent from the point of sale system. This electronic delivery can help reduce order mistakes and confusion and get dishes out to customers much quicker.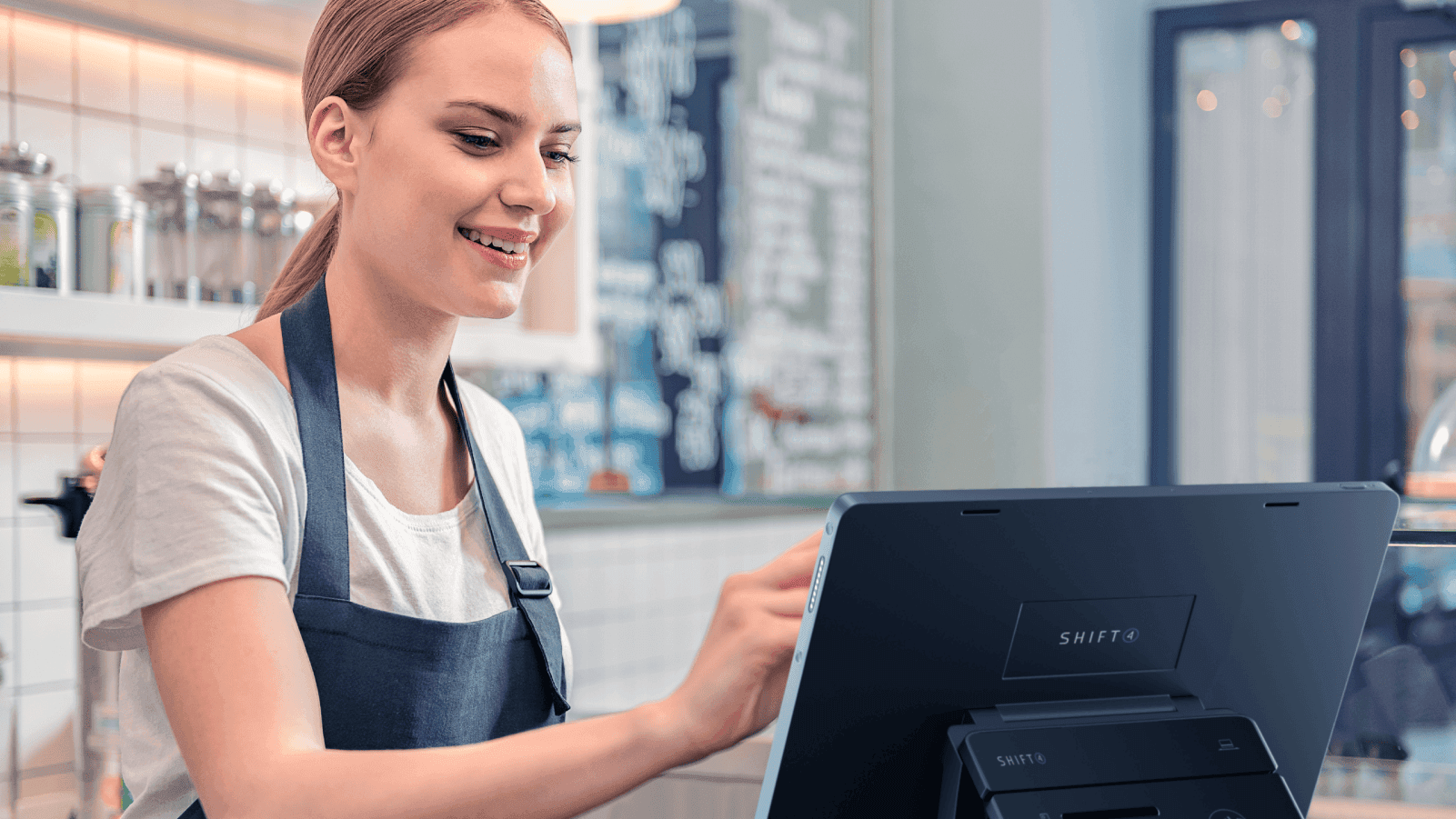 4. Utilize Third-Party Integrations
These days, practically all POS systems have integrations with other popular business management programs. These connections are better known as third-party integrations. They work their magic by seamlessly integrating with your POS system to help you manage all aspects of your restaurant.
Some common POS third-party integrations that you may already be using include:
Marketing integrations: Email marketing platforms such as MailChimp allows you to communicate with customers by easily customizing unique email campaigns and promotions.
Delivery integrations: Offering delivery as a takeout option is so important these days. By partnering with third-party delivery services as DoorDash and Uber Eats, you open up another revenue stream for your restaurant with just a few clicks.
Online ordering integrations: In addition to delivery, you need to expand your menu for online ordering. With apps like Menufy, customers can search and order directly from your restaurant. Orders are sent straight to your point-of-sale system.
Employee scheduling integrations: Scheduling staff can be made simple by using an all-in-one application like SocialSchedules — which enables employers to manage employees' shifts, as well as build schedules and communicate with employees.
5. Keep Up With Inventory
Unlike retail stores where inventory items merely go out of style, restaurant inventory can go bad and be a complete loss. Once an item reaches its shelf life and is still hanging around the kitchen, you're going to have to toss any chances of turning a profit right in the garbage.
With restaurant inventory, you're always walking a fine line between excess and eighty-sixed. However, with the right inventory management tool — often a feature of a restaurant POS system — managing your inventory becomes easier than ever before.
Inventory management POS features can help you improve the flow of the backend of your restaurant in the following ways:
Keep track of your entire inventory to help with menu planning
Set predetermined thresholds for automatic reordering of low stock items
Reduce food waste by analyzing the data from your inventory reports and making more informed inventory decisions
Detect possible employee theft
Determine what items are your big sellers versus products that aren't making you much profit
6. Remember Your Customers
Having a loyal customer base and actively trying to reach new customers is key to improving your restaurant performance. While it's not as direct as the other tactics mentioned above, keeping customers happy has a trickle effect on your business' functionality.
Thankfully, with evolving technology, you can monitor customers' satisfaction across multiple platforms and create ways to improve their experience. The following are a few ways to leverage these insights and amp up your business' operations:
Utilize customer feedback surveys to improve upon areas of your customer service experience that need help. For example, if customers are most unhappy with the waitstaff, you can use this information to tweak your training manual and techniques.

Develop creative ways to reach new customers. This can include user-generated content (UGC) incentives such as rewarding customers for posting reviews and photos at your restaurant on social media.

Use your POS system to implement a loyalty program that rewards customers for continuously dining at your restaurant. As reported by Forbes, 79% of consumers say loyalty programs make them more likely to continue doing business with brands. The more loyal customers you gain, the more your business will flourish.
The Tipping Point
Small changes can have big results. Nobody ever said running a restaurant would be easy, but it's a labor of love for passionate restaurateurs like you. Using these tips to improve your restaurant operations will set you up for success.